The Premier Choice for New Hampshire Solar
603 Solar is a solar panel service and installation company in Exeter, New Hampshire. If you are interested in using a renewable energy source to power your home, then solar panels could be the right choice for you. We offer a free quote to anyone interested in a home solar power system in NH. For more information and to get started with 603 Solar, contact us today and we will be happy to help you.
Why Install Home Solar Panels in NH?
Home solar energy systems are becoming more and more popular, but many people are still unsure of why they would be beneficial.
Solar energy is a great way to reduce your carbon footprint and help the environment, but that's not the only reason to go solar. Solar panels can also save you money on your electric bill, and even make you money by generating excess power that you can sell back to the grid.
603 Solar is here to help with all your residential solar panel installation needs. We offer top-of-the-line products and services, as well as experienced professionals who will guide you through every step of the process. Contact us today for a free consultation!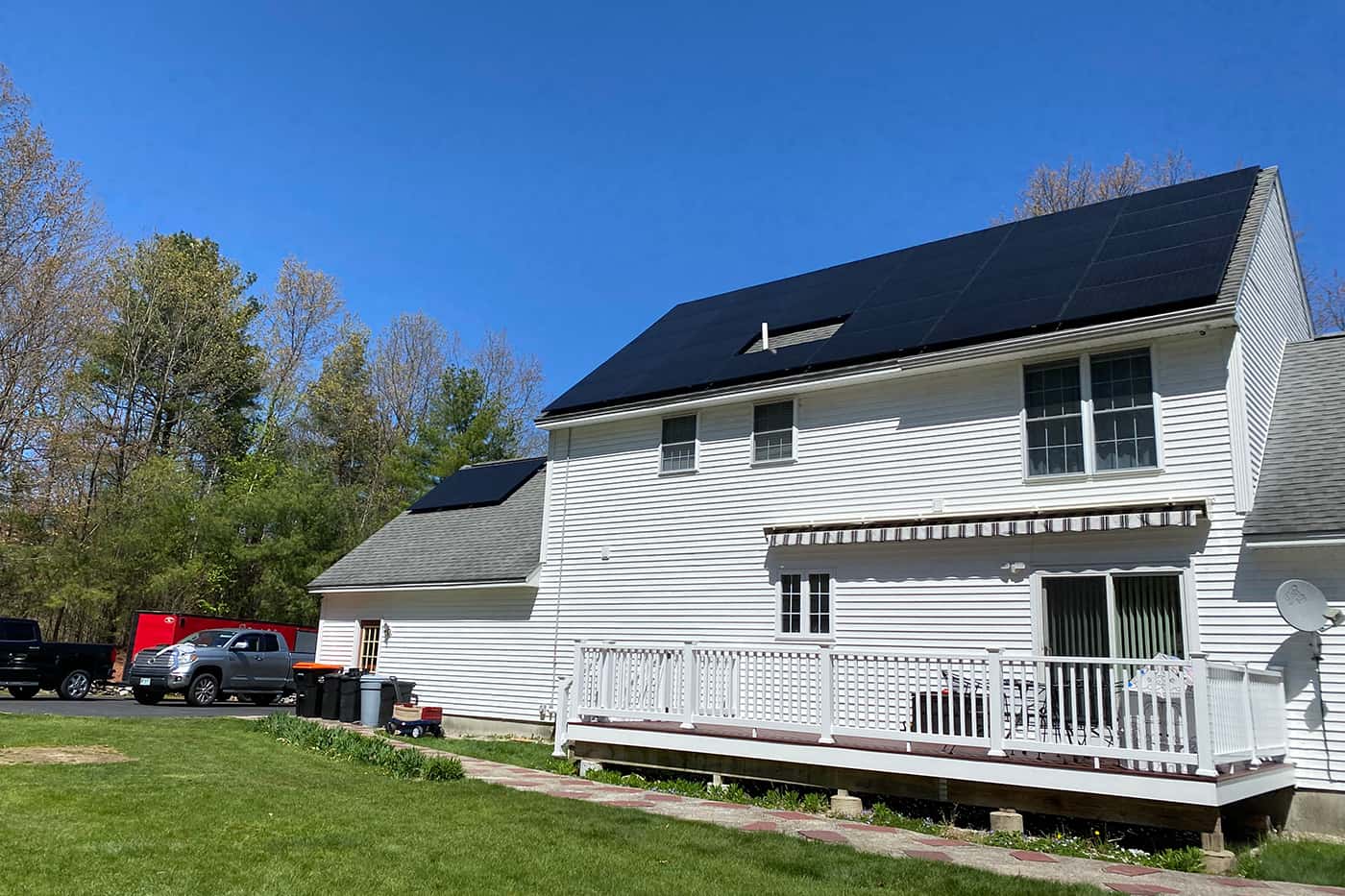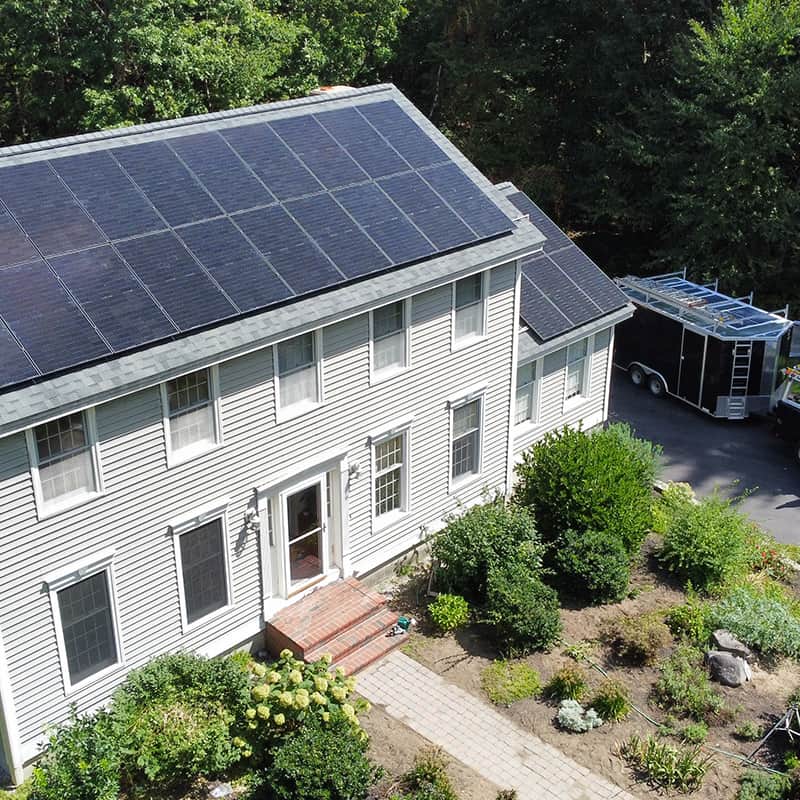 Choosing the Right Time to Install a Solar Power System for Your Home in NH
The 603 Solar team is often asked, "when is the right time to go solar?" The answer depends on a variety of factors, including the age of your existing roof, the amount of sunlight your home receives, and your overall energy usage.
Switching your home to solar panels is an important decision that can benefit both you and the environment. At 603 Solar, we strive to make the transition as easy as possible for you and your family. Our goal is to educate our customers about solar panels and help them determine whether or not they will be a good fit. We also want to help our customers pick the right time to install residential solar panels. Our free solar site evaluation will help you to better understand your property regarding usefulness and efficiency potential that residential solar panels will have.
Benefits of Home Solar Systems in New Hampshire
Solar energy has been booming in recent years as homeowners and businesses alike are looking to save money on their energy bills and do their part to help the environment. The state of New Hampshire has some of the best incentives and rebates available for owners of solar panels. One incentive includes allowing you to deduct 30% of the total system cost on your federal taxes!
Solar panels for homes in NH can save homeowners large amounts of money on their monthly electric bill. Furthermore, we will help make the process of installing solar panels quick and easy. 603 solar has installed solar panels for homes and businesses all over New Hampshire, and our team of experienced solar experts is ready to help you save money on your energy bills and shrink your carbon footprint. Contact 603 Solar today to learn more about solar panel installation for your home or business.
The 603 Solar Way
Are you looking for a solar energy company that is transparent and educational? At 603 Solar, our goal is to help educate people about the benefits of using solar energy while also helping you get the best return on your investment. We strive to find the right solution to meet everyone's individual needs.
No two homes are the same, and we do not believe they should be treated as such. Our experienced team is ready to help you find the right solution for your home.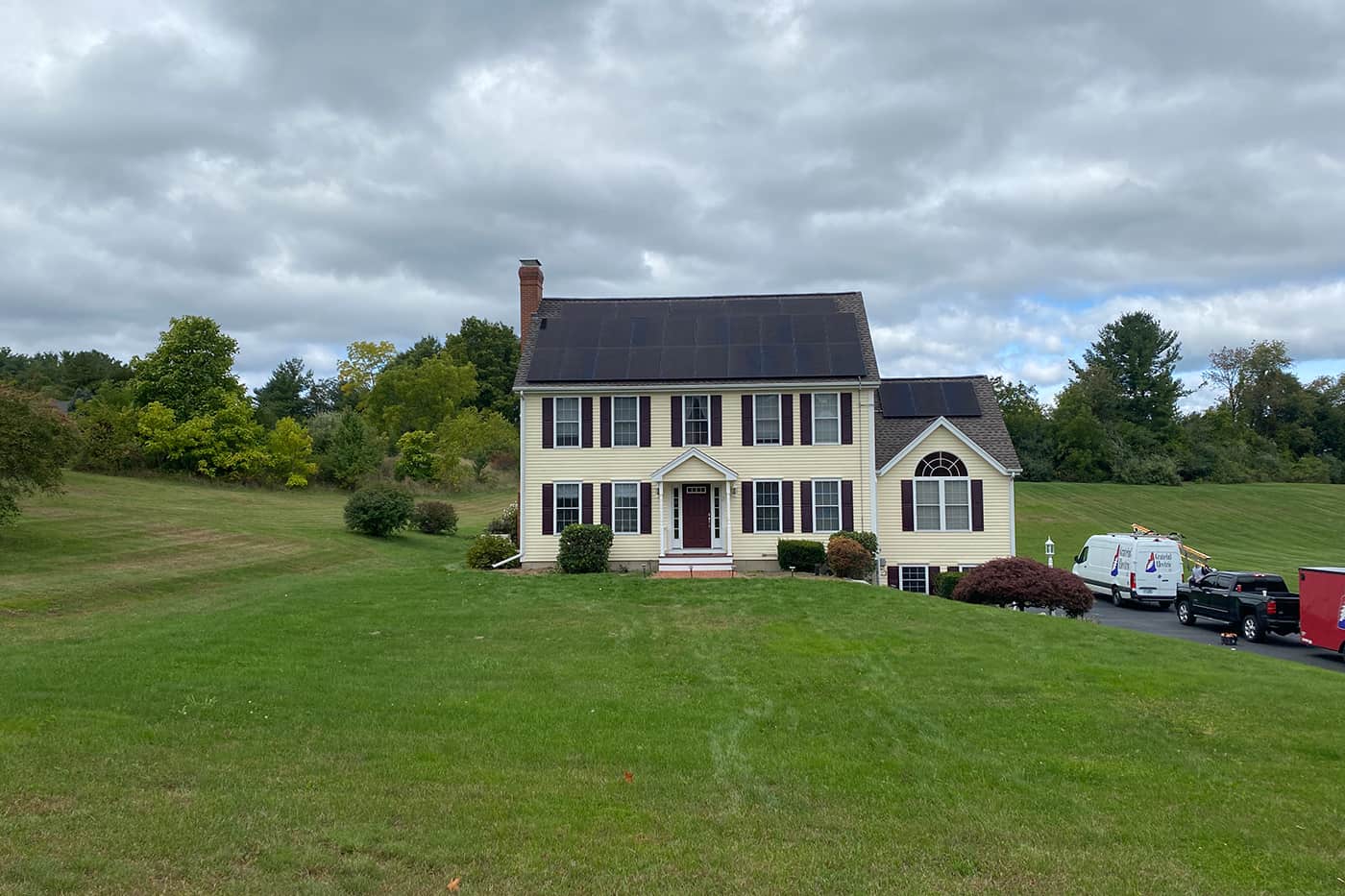 603 Solar is the perfect choice for anyone who wants to switch to solar energy. We will come to your home for a free consultation to determine which solar panels will work for you. Then, we will customize a plan for you to design the layout, obtain the permit and interconnection approval, coordinate the installation and monitor the system once it's powered on. We are based in Exeter, NH which makes it easy for customers all over the state to work with us.
We want our customers to be able to save as much money as possible on their electric bills. That's why we offer a wide range of options at competitive prices. We know that going solar is a big decision, but we want our customers to feel confident that they made the right choice by choosing 603 Solar. If you are ready to go solar, contact us today for a free consultation!
Need more details? Contact us.
We are here to assist. Contact us by phone, email or via our Social Media channels.